5 Easy SEO Basics to Set Your Website Up for Success
August 4th, 2021
Despite its name, SEO is just as much about people as it is about search engines. Search Engine Optimization is the practice of increasing both the quality and quantity of your website traffic through technical improvements.
The core aspects of SEO focus on understanding what people are searching for, answering the questions they are asking, and creating the type of content they want to consume.
Understanding the answers to these questions will help you connect to potential customers searching online for the solutions your business provides.
In this article, we are sharing 5 best practices you can implement without a developer to improve your SEO:
Simple Steps to Optimize Your SEO
The first step for any good SEO strategy is to do keyword research. Keyword research involves identifying the most popular words and phrases that website users will enter into search engines. Knowing the ways users are looking for your business will help you improve your marketing strategy and help you stand out from the competition. If you aren't sure how to get started, we like this step-by-step guide from Yoast SEO that walks you through the steps required to complete keyword research on your own. Below are our top 5 tips to optimize your SEO and drive more traffic to your website.
Create compelling title and description meta tags
Title tags tell search engines like Google what your page is about and that the page on your website is relevant for a specific set of search terms. Every page should have its own unique title tag and be less than 55 characters long, including spaces. In search results, search engines will highlight your keyword phrase(s) if a user has searched for those terms, increasing visibility and click-through rate.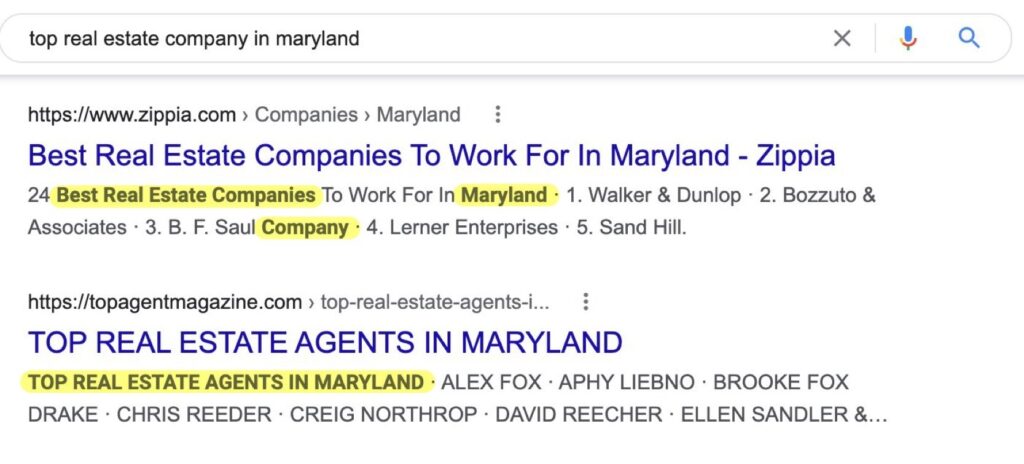 While meta descriptions aren't the most important SEO factor, they are extremely valuable because they can be used to convince users they should click through from the search results page. Meta descriptions should be compelling – after all, you are trying to convince users to visit your site in just about 155 characters.
Like title tags, search engines highlight keywords searched by the user in the meta descriptions. These highlighted keywords increase the possibility of the user clicking through to your site, which is why you should make use of them.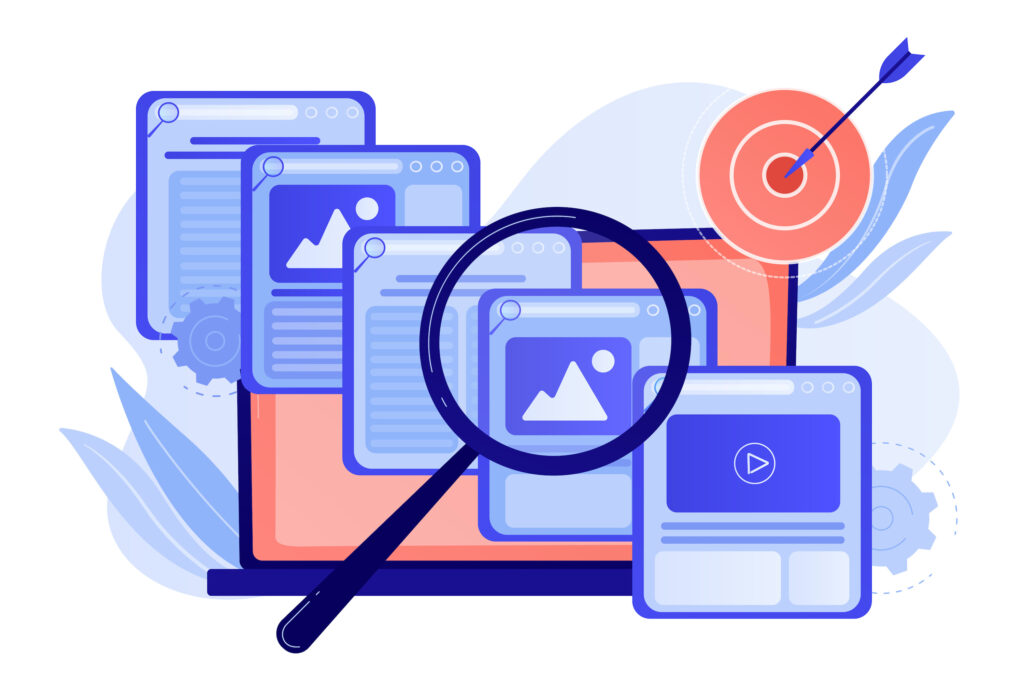 Use effective header tags and keyword phrases
While header tags don't explicitly affect SEO, they can indirectly influence your rankings by providing search engines with keyword-rich context about your content. Correct usage of header tags will make your content easy to read for users, which is also good for SEO.
Header tags appear in a hierarchy to tell Google the main topic of your page and all sub-topics. Headings range from H1s to H6s. You are limited to one H1 header on each page, and then like a book, use H2 subheadings to introduce new "chapters" and H3 subheadings for new topics within those chapters.
Create relevant, easy to read content
Readability is essential both for your audience and for search engines. Along with users searching for your keywords, Google and Bing are also reading your content.
Readability depends on a variety of factors ranging from text structure to sentence length. Nobody wants to read something boring or keyword-stuffed content, so make sure your content is relevant and interesting. Some key things to remember when creating your copy include:
Avoid extra-long sentences. They should be less than 20 words, or they could be considered difficult to read.
Utilize bullet points to break up large sections of content. No one wants to read a wall of text.
Stay away from passive voice, as it can make your content seem wordy and difficult to understand.
Use headers effectively to make scanning content easier for readers.
A good resource for WordPress website owners to use in addition to these tips is a plugin called Yoast SEO. In addition to a free resource, Yoast premium guides you through SEO best practices in most areas of your site and analyzes your keyword and content relevancy to help you optimize your pages.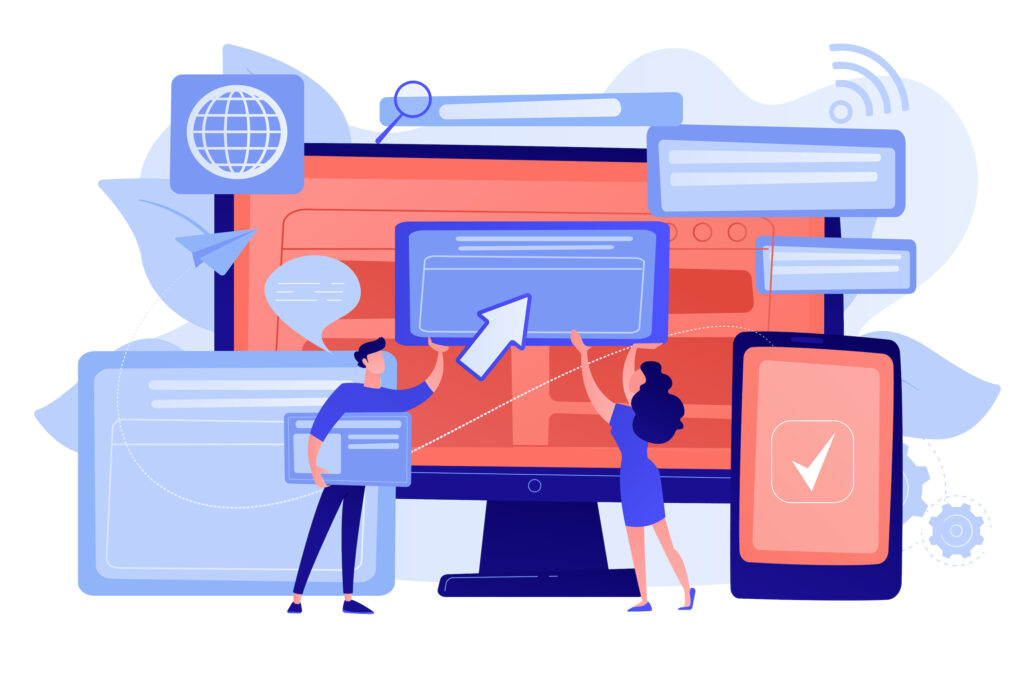 Use internal and external linking strategies
Link building is a helpful SEO technique that builds your authority with other brands and helps users navigate around your website with ease.
Internal links are primarily used to direct users to another page or action on your website. They build an SEO-friendly architecture for your website by allowing users and search engines to navigate and distribute link equity around the different pages.
External links, or backlinks, are the opposite; they link to outside sources. External links are a significant source of ranking power because search engines consider them to be third-party votes and can follow these links, adding value to your page and possibly ranking it higher. Earning backlinks is a task that requires collaboration with other sources, so be prepared to dig in and think like your customer in order to find the most powerful opportunities.
Improve page load speed
A slow website will drive potential customers away. We know from our previous article "The Fast & The Furious: Why Your Website Needs To Be Faster & 3 Tricks to Speed It Up Overnight" that the first 5 seconds of page-load time have the highest impact on conversion rates, and close to 70% of consumers said page speed impacted their willingness to buy from an online retailer in 2019.
Page speed directly impacts the user experience. In fact, slow sites tend to see higher bounce rates and lower average time on pages. Not only is it possible to lose current customers with a slow website, but you also run the risk of driving away new traffic if your website doesn't meet their need for speed.
Since search engines know customers want fast websites, they often factor in page speed as part of their ranking figures. Although we don't know for sure how heavily page speed impacts overall rankings, our best bet is to create as much speed as possible.
The overall objective of any SEO effort is to drive traffic towards your website and increase exposure to your audience. Ignoring SEO can prevent your business from fully maximizing revenue opportunities and hold back your website from reaching its full potential.