Continued Support: 5 Ways Coretechs Supports Our Clients Post-Launch
June 16th, 2021
We all know building an app or website takes a lot of work, but what we often forget is that work doesn't stop at the end of a project. Keeping your products running smoothly takes continued effort so our team provides strategic services that keep your systems up-to-date, fully functional, and invaluable for you and your customers post-launch.
The top 5 ways we support our clients after a project launch are:
1. System Monitoring
One of the biggest ways we can support the longevity of your app, website, or software is through monitoring. In addition to keeping you aware of potential security issues, monitoring helps you stay up to date on the status of your servers, certificates, code versions, and more.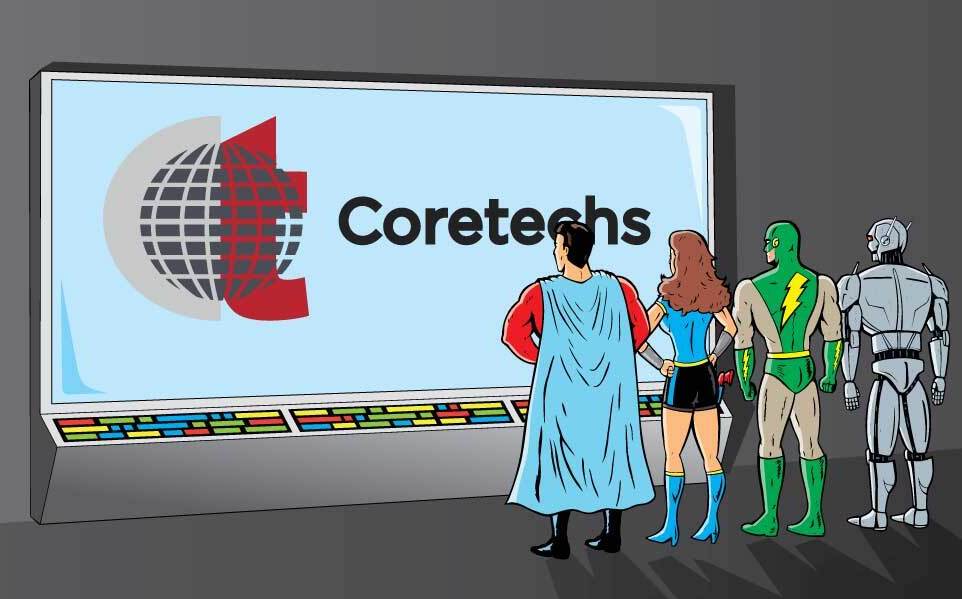 Website load and speed monitoring
How long it takes your website to load will depend on several factors. Common features of your website like too many HTTP requests or large image renderings can slow your website to a crawl and drive users away.
Website load monitors watch your website's loading speed by tracking the elements of your site and alerts us to potential issues that can negatively impact the user experience.
Server monitoring
At the minimum, server monitoring is making sure your server is up and running. If your server goes down we let you know it's unavailable and offer assistance or recommendations to get it back up. Whether you've chosen to put Coretechs in charge of your server or not, we make sure that you're covered.
When we maintain your server, we follow server patching best practice guidelines to make sure your software is up to date, secure, and always "up."
Certificate Management
Maintaining certificates for your website and apps is an important part of authenticating and securing your services. SSL certificates, push notification certs, and side-loading certificates for your apps all require continued monitoring.
In addition to keeping your certificates up to date, we store them securely and help you keep track of each component.
2. Software and Security Updates
It's no secret that outdated software is prone to security and performance issues. We regularly assess reputable sources to stay informed about updates and keep your software running in tip-top shape.
Software updates and patches
In addition to helping your systems run efficiently, software updates are a key component of keeping your system safe from malware.
Server operating systems, frameworks, browsers, databases, and the code base your software is built on requires frequent updates. Windows updates launch every 2nd Tuesday of the month and other systems update more sporadically. We monitor your code and system libraries with automated flags and hands-on checks to ensure that your website, app, or software is up to date and running without issue.
Security update analysis recommendations
Like software updates, security updates help defend your system from security breaches, broken features, slow site speed, and site errors or crashes. As part of our security analysis, we offer recommendations for maintaining updates such as Python/Django, Zend, Angular, Ruby on Rails, and more.
In addition to security update recommendations, we encourage business owners to complete regular system backups, maintain the latest code versions, and fix bugs or issues that may come up.
3. Custom Reports and Data Analysis
When you buy out of the box software, you get out of the box reports. When you build custom software, you need custom reports. After your software goes live, we can create custom reports that help you monitor software performance, flag alerts you may need to watch out for, and provide detailed information about how your customers use your new features.
Similarly, after your website or app launches, we can provide Google Analytics support to analyze website traffic, rankings, user behavior, and more. Our team can create on-demand tracking reports or provide in-depth monthly analysis and suggestions for improvements.
4. User Testing
Testing is an important part of post-launch success because more often than not, something unrelated to your new feature will break with an update. Many times, unrelated code breaks occur when we're performing version updates for the code that powers your software, app, or website.
Testing is also important for systems with complex processes. In the past, we helped Travisa with daily testing by running through a list of their order services every morning to ensure that the submission forms were working correctly. Their complicated travel visa services spanned several countries and languages, so the items on the list had to be tested across different websites and browser types. After testing, our team would follow up to see that they reached the correct internal systems successfully.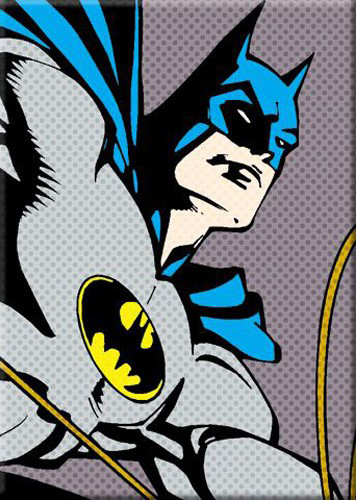 5. On-call support from the Bat Cave
Lastly, we provide On-Demand support tailored to your needs. For some of our clients that means we're available 24/7/365, while others prefer business hours only. We are flexible and use your preferred contact services – including Zoom, Slack, Whatsapp, text, call, and email – to ensure that your request is answered as quickly as possible.
One of our clients even refers to the 24 hour support we offer as "The Bat Cave". In the Bat Cave, we're prepared for anything.
Our clients have been trusting us to support them during the development and post-launch process for over 35 years, something we're very proud of. Whether you're with us for the short term or the long haul, our team is dedicated to supporting you through the project and even after it ends.